Premium Smooth Wallpaper
Muraspec Digimura - A Beautiful Satin Non-textured Finish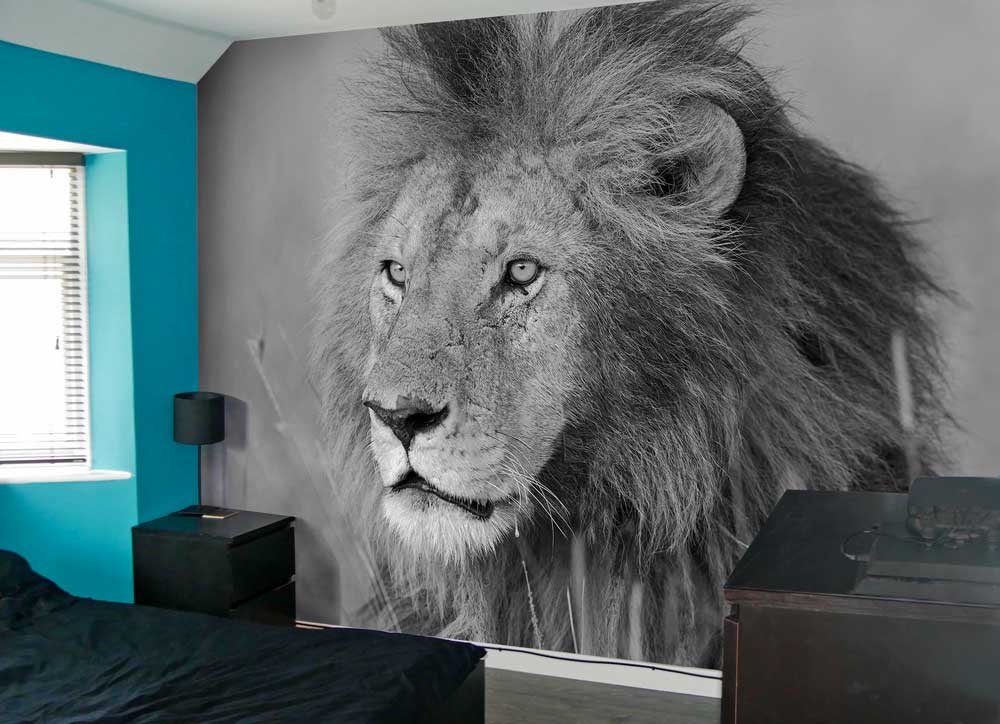 Simple to install, remove and replace, Digimura is lusciously smooth with a non-reflective semi-matt finish and exceptional colour reproduction and line definition. The perfect high-white finish for high-impact, sophisticated graphics, and photography and produces sharp images that will make an impressive statement on any wall.
This is a commercial wide-width fabric backed vinyl printing base that has been specifically developed for digital printing by Muraspec, Europe's leading wallcovering manufacturer, and as such, is fast becoming the discerning professional's choice for short-run, superb quality, easy to put up and take down, high impact, commercial wallcovering.
Received the wallpaper on Friday and it was up the same day, looks great and the quality is very good, many thanks - Gossypium Organic & Fair Trade Cotton
How to Apply Digimura Smooth Wallpaper
Preparation - Make sure that the bare wall is sound, clean and dry. Remove all loose paint, plaster or old paper and fill all holes and cracks with filler, smoothing down the surface when it is set.
"Size" The Wall - Prior to wallpapering it's a good idea to "size" the wall as this seals porous surfaces to prevent the paste from drying too fast and it also aids slip and slide when papering. Beeline Primer Sealer is a highly recommended wallpaper "size" product as it does all of the above and also helps reduce seam splits, raised edges and bubbling of wallpaper.
Start Line - Few walls are truly square or perfectly vertical. To overcome this, use a plumb line or spirit level and draw a vertical pencil line from ceiling to floor at a set distance from the left hand edge of your wall. This start line measurement will be shown in the printed installation instructions that come with your custom printed wallpaper order.
Looking For A Painting & Decorating Contractor For Your Wallpaper?
If you are not familiar with hanging wallpaper we recommend that you contact a professional decorating contractor who will be able to hang the wallpaper on your behalf. The Painting and Decorating Association represents thousands of painters and decorators across the UK and will help you find a recommended PDA member in your area.
Sourcing Images or Illustrations for your Wallpaper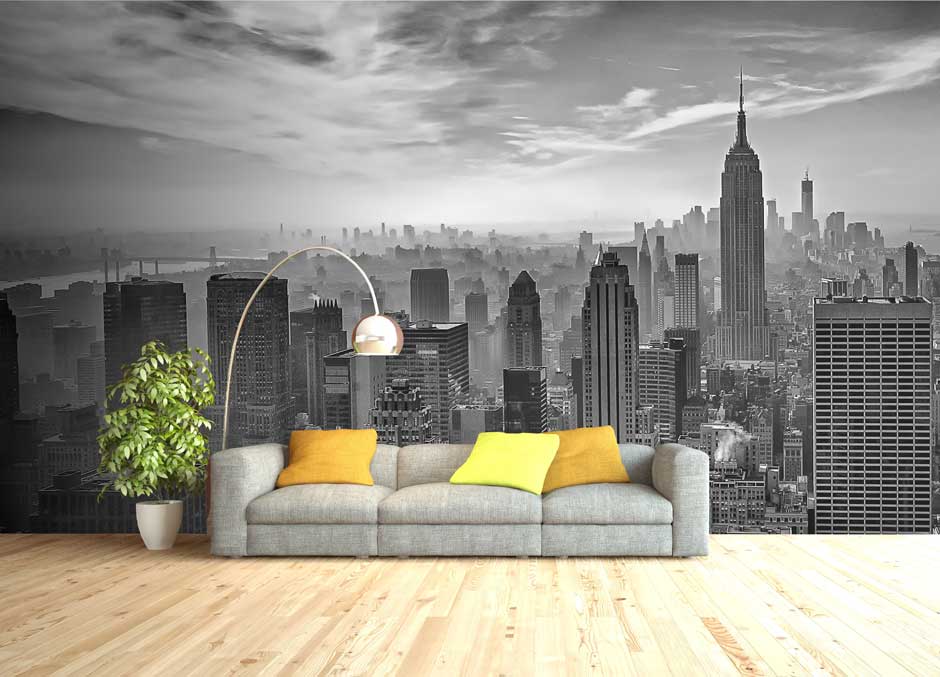 Image libraries provide quality imagery, often with high resolution for large wall graphics. Images can be purchased direct from these libraries and it is advisable to obtain the highest possible quality image to ensure the best possible print quality.
Shutterstock are our preferred image library suppliers. By clicking here you will be able to browse Shutterstock's site and choose from over 11 million images.
Our Image - Your Size
Browse our collection of images and designs and choose a design for your living space.